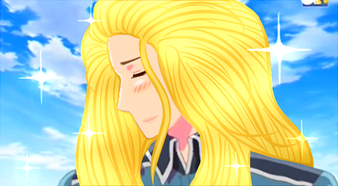 Do you want to be converted to Doitsuism and become a true doitsuist? If yes, you have come to the right place!
So how do I convert?
Glad you asked! Anyone can become a Doitsuist without having to do anything special, but the official way to convert to Doitsuism is through the sacred ceremony of The Holy Ale Baptism. The Holy Church of Doitsu and Saint Doitsa both provide the official baptism service, all you have to do is ask!
Is there another way?
Why yes, there is! If you want to convert a friend who cannot reach us for one reason or another, you have the option to baptize them yourself! Just follow the procedure below and your friend will be baptized in no time!
Baptizing Ritual
Here is a guidline on how to perform the ritual of converting someone to doitsuism.
Baptizer: Do you swear to honor thy nation and shine bright like a doitsu?
Baptized: I do.
Baptizer: *Dabs forehead with The Holy Ale*
Baptizer: Congratulations! You have now been converted!

Other Words of Congratulations:
Shine on my wayward child!

Bless you, and may the Doitsu be forever in your favor!

Shine on in your adventures across the deep blue seas!

Shining bright by moonlight, living Doitsu by daylight! Never run from the Eyebrowed One! You are a child of Do-i-tsu!

etc.
​Be creative! But remember, green is not a creative color!